Rail Partners

Uniprop, Rail Partners Managment Group (RPMG) and Seneca Partners have formed Alltrans Terminal Companies, LCC (ATC) which completed the acquisition of Houston-based Alltrans Port Services and its affiliates. ATC is a break-bulk steel importer with over 100 acres of indoor/outdoor storage in the port of Houston. ATC, in cooperation with Union Pacific Distribution Services (now Loup), also operates one of Houston's most expansive railcar transloading terminals. ATC is the second rail services acquisition completed by Uniprop, RPMG and Seneca Partners in 2017.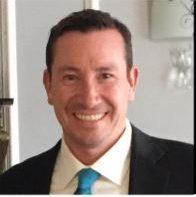 Mr. Bargowski is a Managing Partner of Rail Partners Management Group, LLC and has more than 20 years of experience
in all aspects of the railcar service industry, including but not limited to: leasing, maintenance, storage, cleaning systems
and fleet management.
― Held various professional positions with GATX.
― Is Founder and owner of Creative Railcar Marketing Services (CRMS )in 2001. CRMS was created to bring railcar service
providers and their customers together, in order to establish win/win/win relationships. CRMS has grown over the last14 years in the services provided and the customers assisted, through providing creditable and reliable service in an
efficient manner.
― Through CRMS maintains strong commercial relationships with every major rail car owner in North America.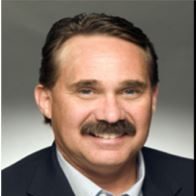 Mr. Goins has more than 20 years of rail and transload industry experience and is a Managing Partner of Rail Partners
Management Group, LLC.
― In 2011, he was principal founder of Freedom Terminal services US & Canada, Freedom Railcar Solutions and served
as the President with full P & L responsibilities for both companies with over 300 employees in total.
― His prior career experience highlights include starting WATCO Transload & Intermodal Services, where he led several
key initiatives in the development of crude transload facilities and served as SVP and COO of the division; Director in CSX Corporation's North American and international transload divisions; and management positions with Nucor Steel,
responsible for new project management and expanding Nucor's distribution networks.
― Mr. Goins proudly served in the United States Marine Corps and is an advocate for Big Brothers and Sisters of America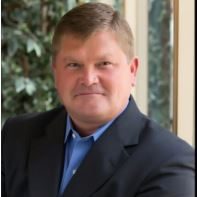 Mr. Eklund is the Founder of Rail Partners Management Group, LLC and has more than 21 years rail industry experience
buying, building and operating shortline railroads and integrating with other rail-related businesses.
― Prior to Rail Partners, served as President of OmniTRAX Logistics Services, LLC where he grew EBITDA from $1.5 to $7.0 million in three years through a combination of organic growth and strategic acquisitions.
― His prior career experience highlights include serving as Director of Acquisitions for OmniTRAX, Inc., leading several
successful railroad acquisition projects and Founder and Chief Manager of Marquette Rail, LLC and VP-Corporate
Development for Progressive Rail, Inc.. In these roles, Eklund has created over $250 million in realized equity value for
the investors and owners of these business.
― Serves on the Transportation Advisory Board for New Zealand-based infrastructure investor HRL Morrison & Co. and their investment mandates, including their publically-traded infrastructure fund, Infratil, Ltd..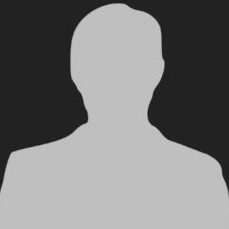 Chet Ackerman- Director of Operations


Mr. Ackerman is Director of Operations for Tactical Cleaning Acquisitions, LLC. Chet has more than 12 years of transload and mobile repair experience.
-Most recently he served as VP-Operations for Freedom Railcar Solutions, where he provided the leadership and management necessary to ensure the mobile repair field locations operated safely and efficiently, provided exceptional customer service and quality workmanship.
-His prior career experience highlights include serving as Director of Operations for Freedom Terminal Services, where he was responsible for over 200 employees and the successful operation of 5 crude by rail terminals; Terminal Manager for Watco Transload & Intermodal Services, leading several successful start-ups of crude transload facilities to include the EOG terminal in Stroud, Oklahoma.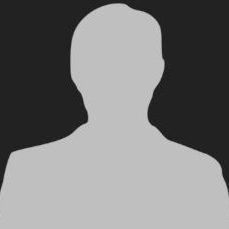 Mr. Thibodeau is the Chief Operations Officer for Tactical Cleaning Acquisition, LLC and has over 19 years of experience in railcar cleaning. He has also worked with logistics, storage and maintenance.
-He has worked at all levels of cleaning and helped to develop the cleaning processes for all commodities that TCA can clean.
-He has developed Tactical Cleaning from a single shop to six shops throughout the US and also oversees the Mobile Cleaning division.